Please contact Linda to discuss scheduling a lecture, bringing her traveling exhibition to your community, acquiring fine prints, custom installations or licensing.
COLLABORATIONS:
Linda welcomes the opportunity to collaborate with scientists, medical schools, hospitals, universities, visual artists and performers to investigate the intersections of art and science.
To contact please email linda@lindaalterwitz.com or use the form below.
If you would like to receive periodic updates about upcoming exhibition venues, lectures, and other events, Please subscribe below.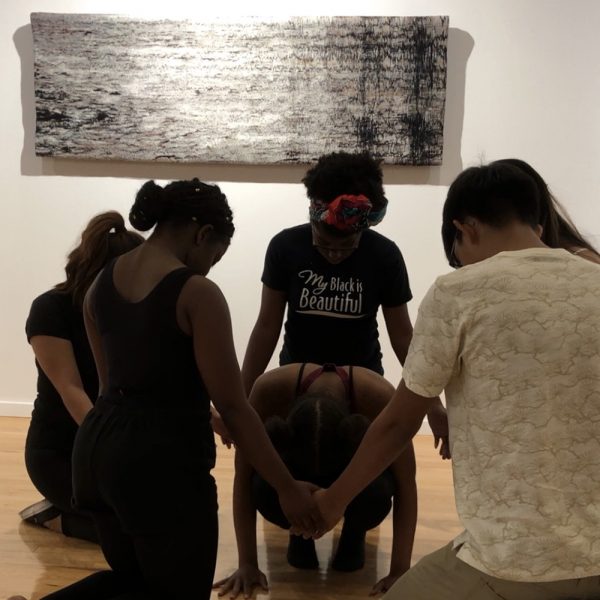 UNLV students performing in in collaboration with artwork as part of the World Literature/Dance/Visual Art collaboration, "Untitled #15" Jacquard woven tapestry from the project ONCE OCEAN, 2018