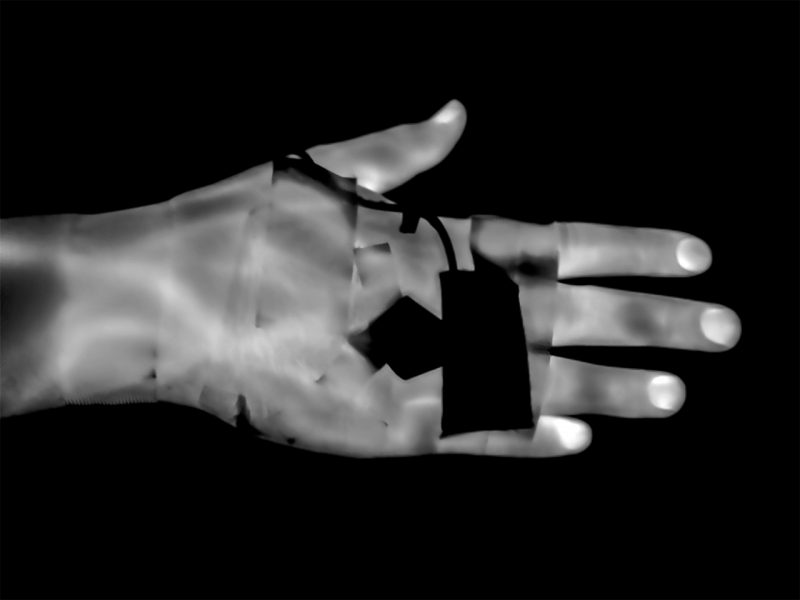 "Would you like to have super powers to see things that others can't, like Superman with x-ray vision?"
That is what I asked each child as I entered his or her hospital room in the pediatric cancer ward.
"Photograph every and anything you want—yourself, the people here in your room, your toys, the TV, the machines around you, the cold drink, or warm food."
In 2015, I was given the opportunity to work with Project Imagine, a non-profit Arts in Medicine program, by teaching art sessions to hospitalized children. I provided a thermal camera for the children, presenting them the opportunity to see their immediate surroundings through a different perspective.
We talked about science and thermography, how the camera works and why. We played games, exploring heat and cold and how temperatures look through the thermal camera. A favorite activity was making an imprint of their hands or face on a pillow and watching it glow bright through the camera until it gradually faded away.
At the end of their thermal photography session, I took portraits of the children using a larger, high-resolution thermal camera. My intention was to shed light on a small population of our community that is rarely seen or heard about—one that remains an inconceivable notion to most.
Each child responded differently depending on his or her energy level and overall condition, which was reflected in the images of the children; some are haunting and almost ghostly, while others glow brightly.  In some images, the powers are strong, illuminating the child from within.  In others the powers seem to be waning as if they were handed kryptonite, perhaps in the form of chemotherapy.  For some children, the super powers will prevail.  Sadly, for others, there will be a different fate.
The children all embraced this gift of diversion—a few moments to play super heroes.  The kids may have had x-ray vision super powers while working with this medium, but the power of their bodies combined with science, medicine and the human spirit is the true super power held by these little super heroes.