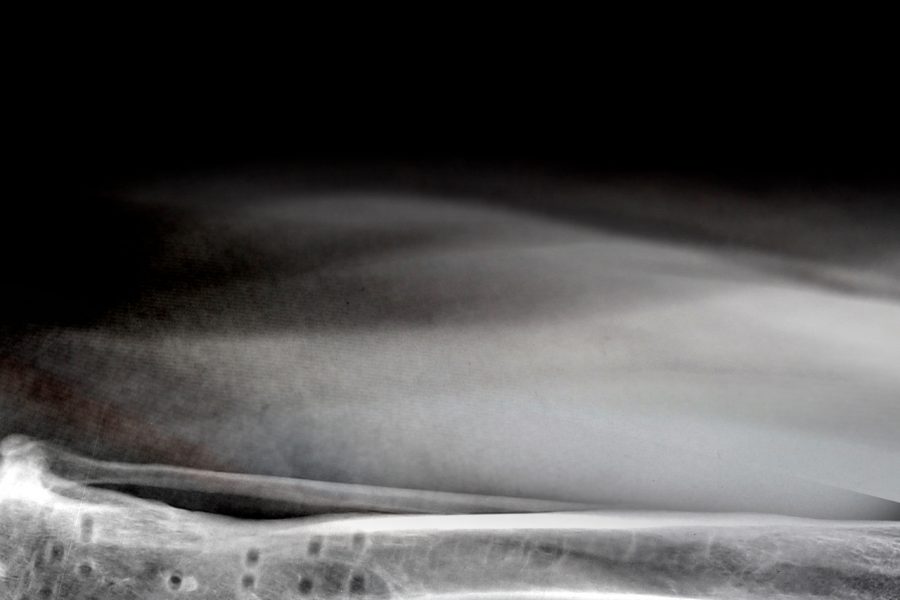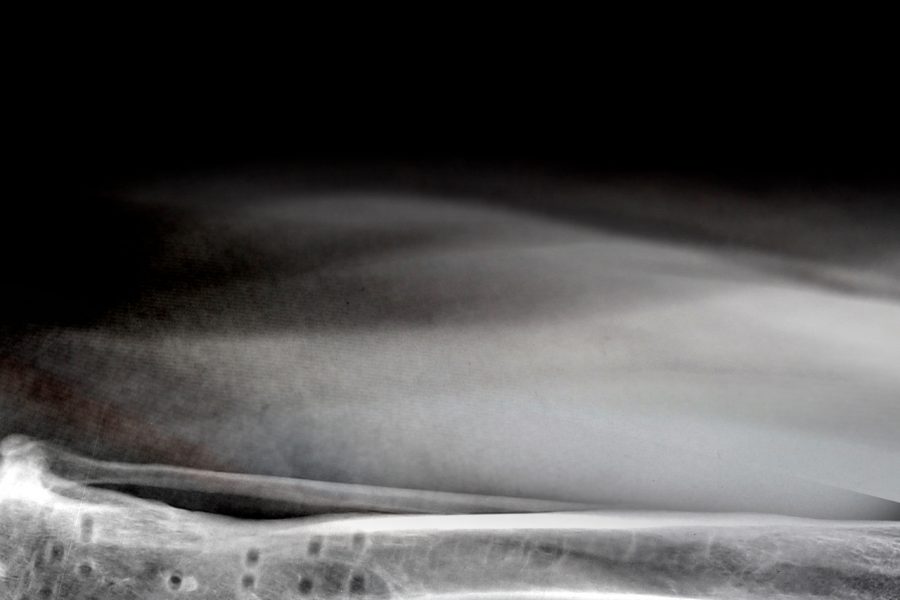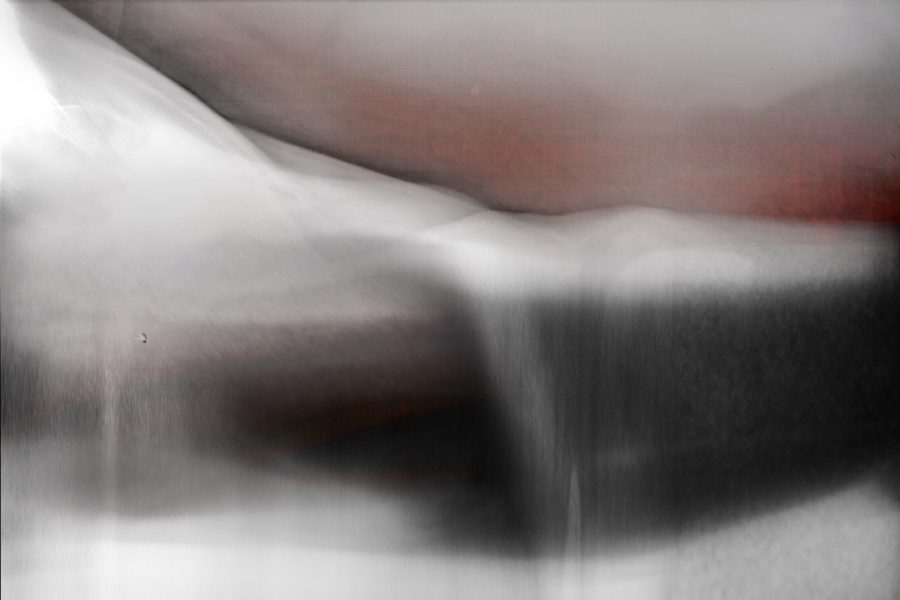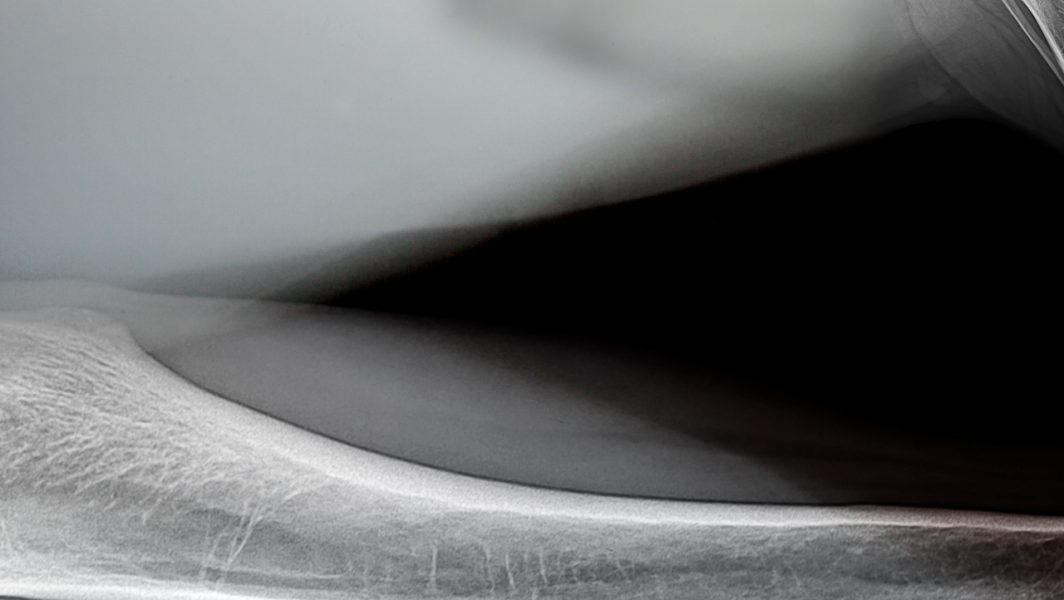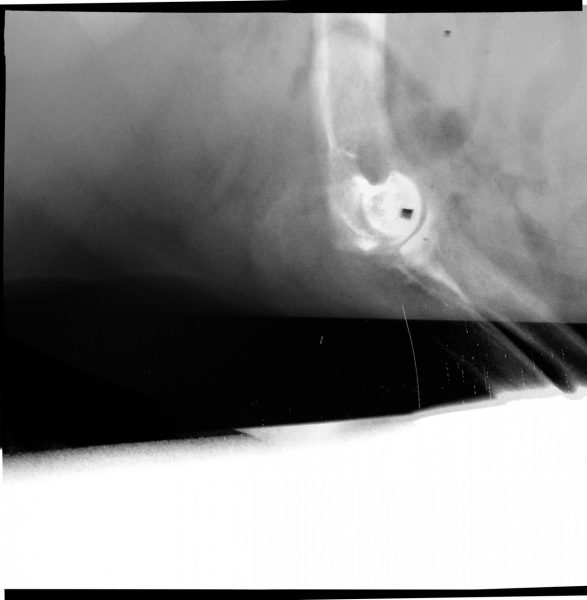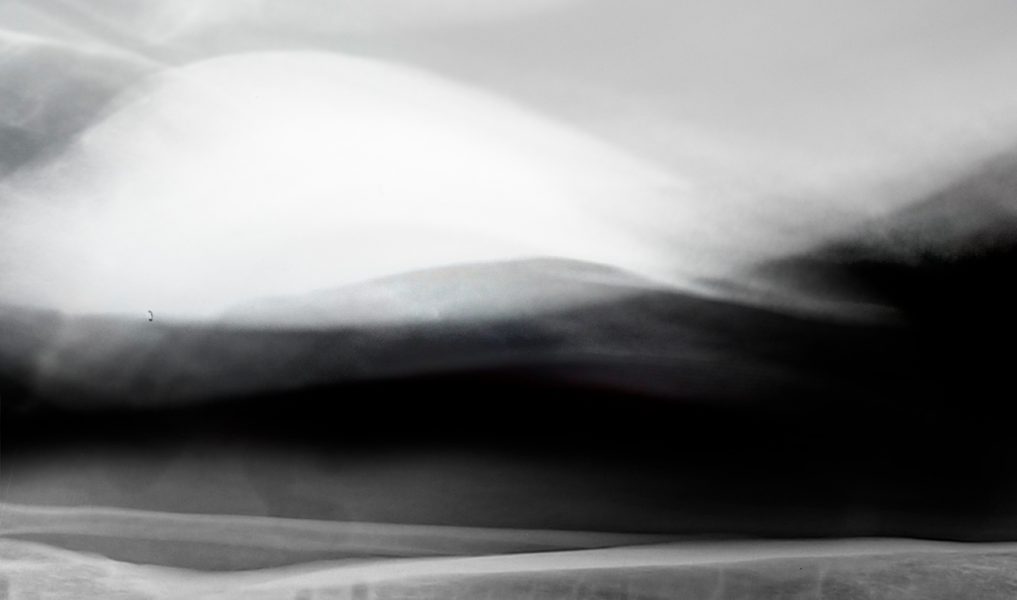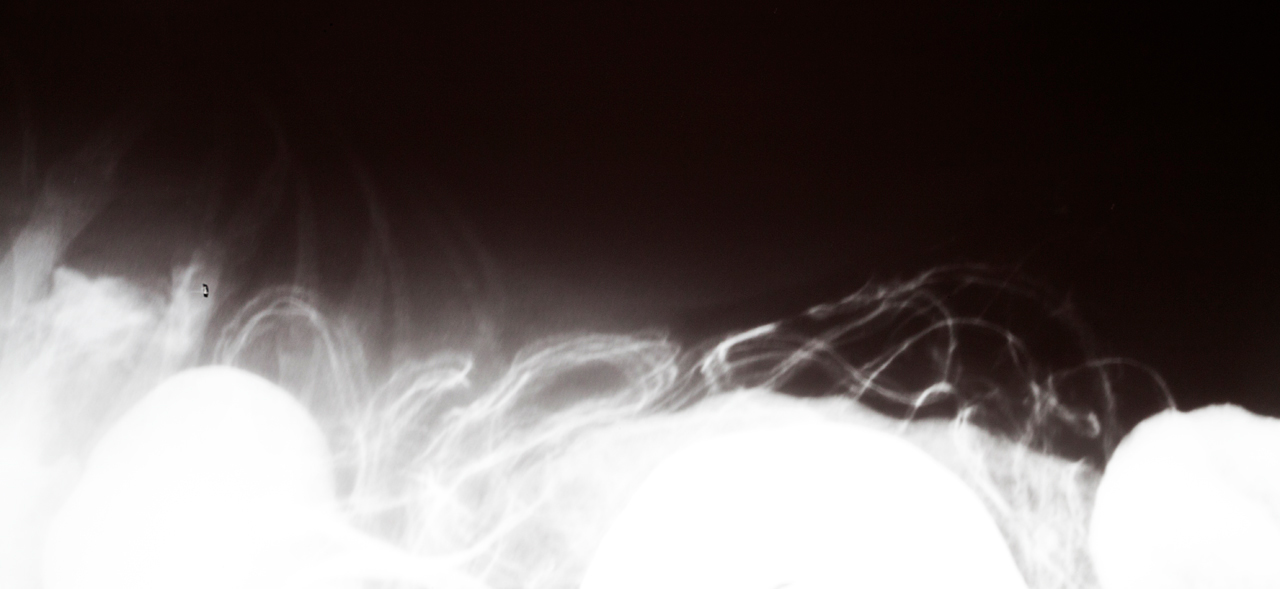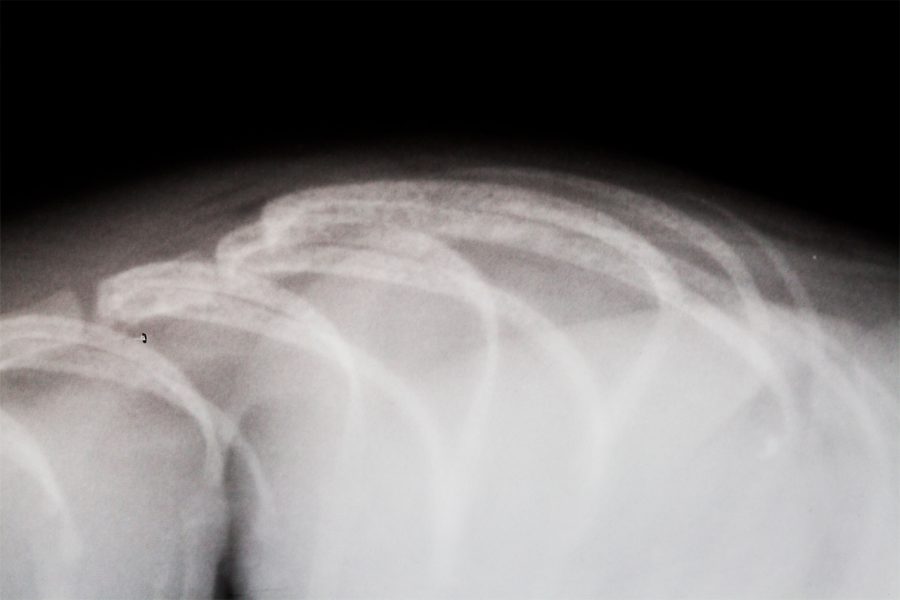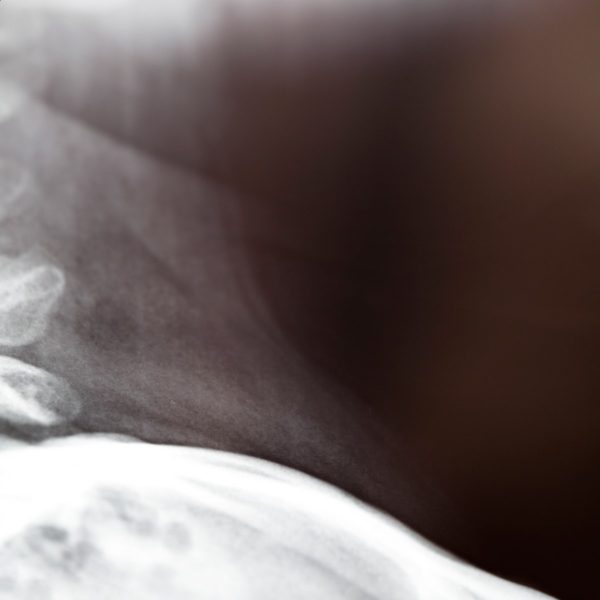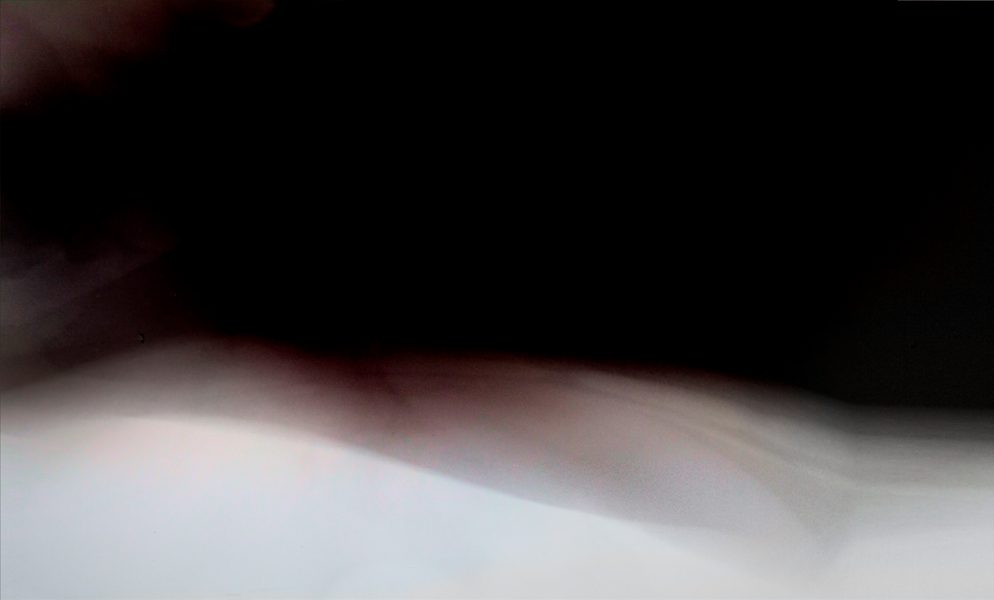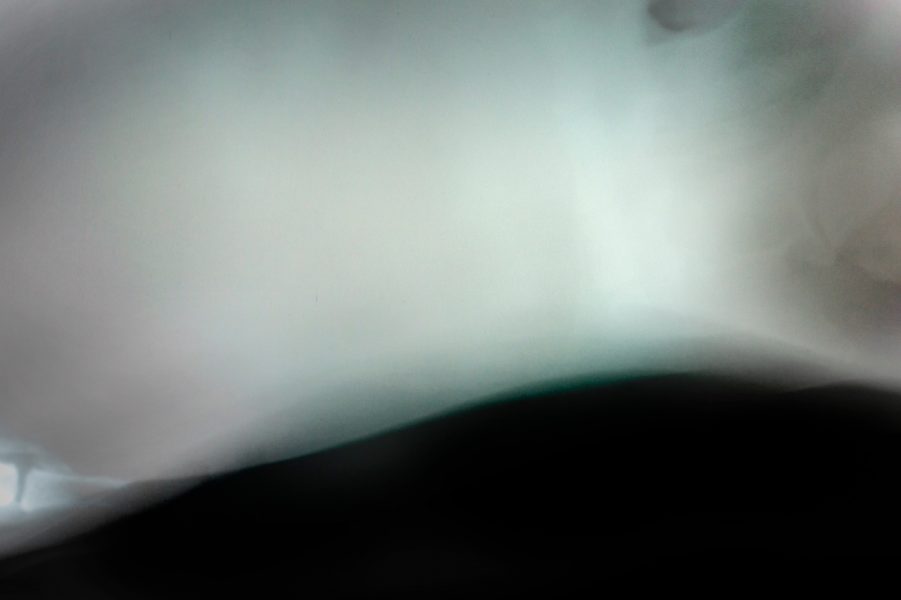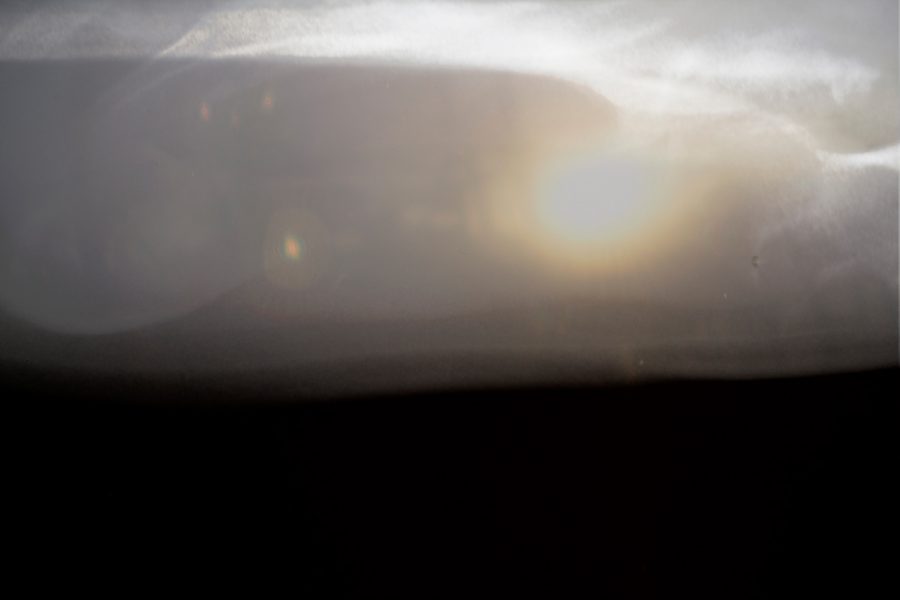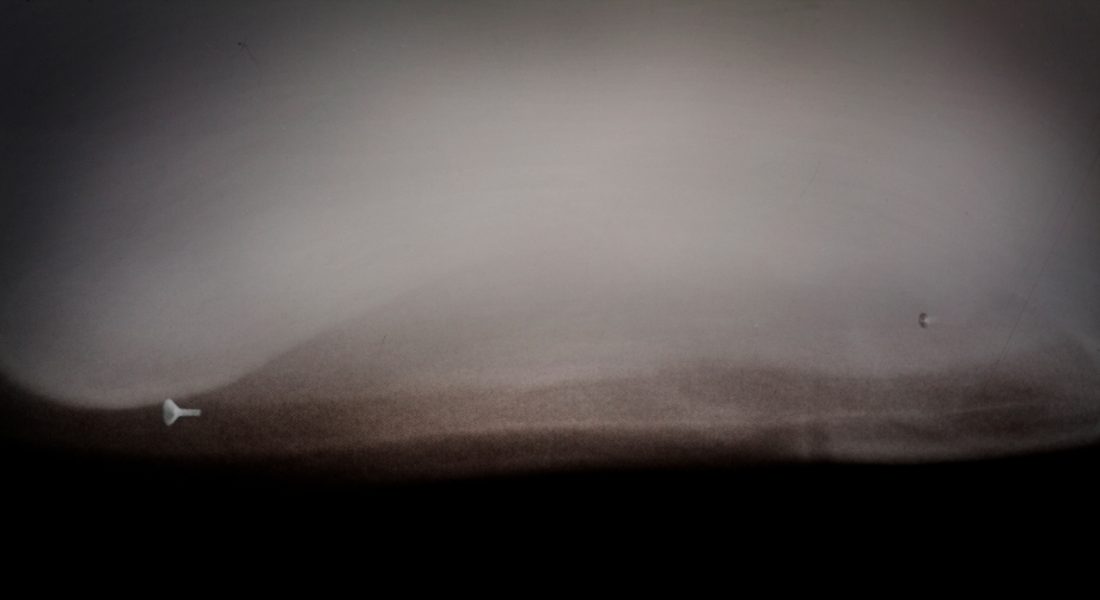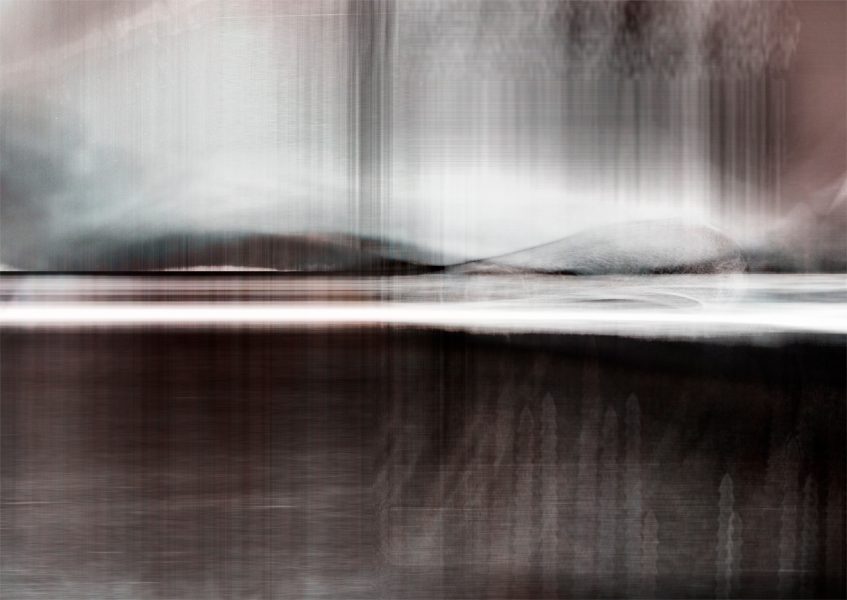 Each photograph is created using canine medical imagery. Bone, muscle, internal organs, and foreign devices used to repair their bodies, such as plastic sutures, metal screws and plates hidden below the skin, are uncovered. Some photographs are a direct re-photographing of a section of one radiograph, while others include multiple digital layers.
By reshaping x-rays into landscapes, "Flesh and Bone" uses internal landscapes as a mimetic reflection of the external world to show how everything, from dust to dogs, is connected. This series reminds us through both fear and acceptance that we are all made of the same particle matter with apparent strengths and hidden vulnerabilities.
The large scale photographs from the series "Flesh and Bone" all have a height of 30″ and a length varying from 30″ to 97″. Each print is transferred onto aluminum using dye sublimation process. The images show a world of light and shadow, an abstraction that represents a state of suspended tranquility combined with an intimate eeriness. Playing on the idea of the familiar not being quite what it seems, this series takes seemingly simplistic images and turns them into something much more complex. When these ethereal landscapes of hills, valleys and horizons are examined more closely, exposed is a different kind of landscape—an internal landscape made up of flesh and bone.
These images are captured with a digital camera. Each image is printed on metal using dye sublimation process and presented in a flush mount black metal frame. The height of each image is 30″ while the width varies. Each photograph is signed by the artist en verso.
Limited edition of 5 (+2 artist proofs).