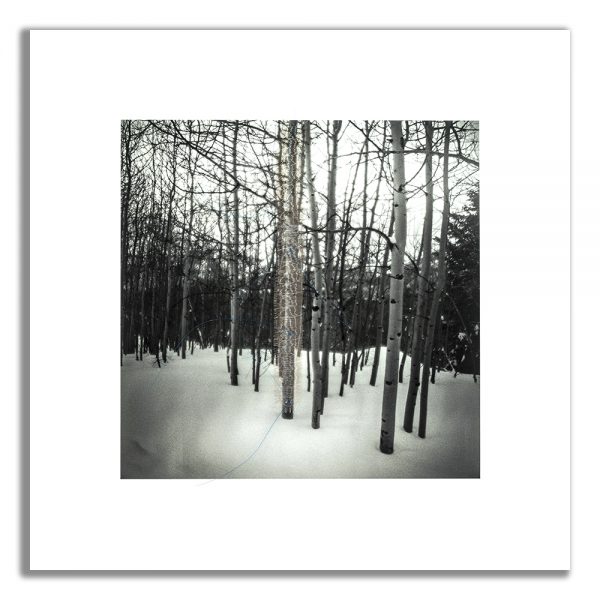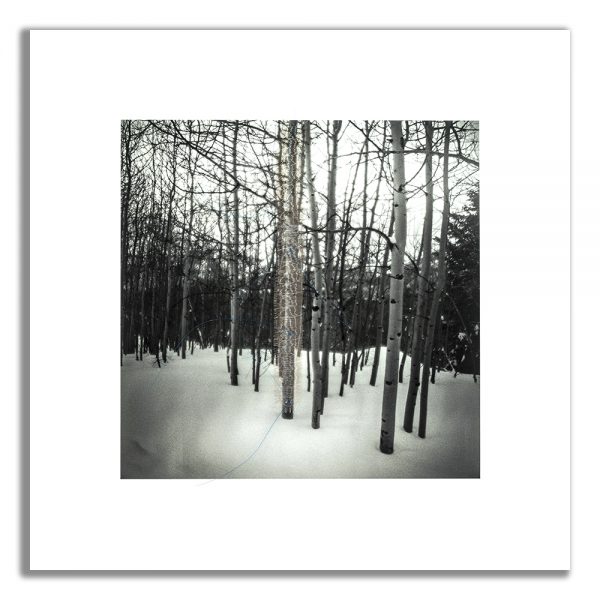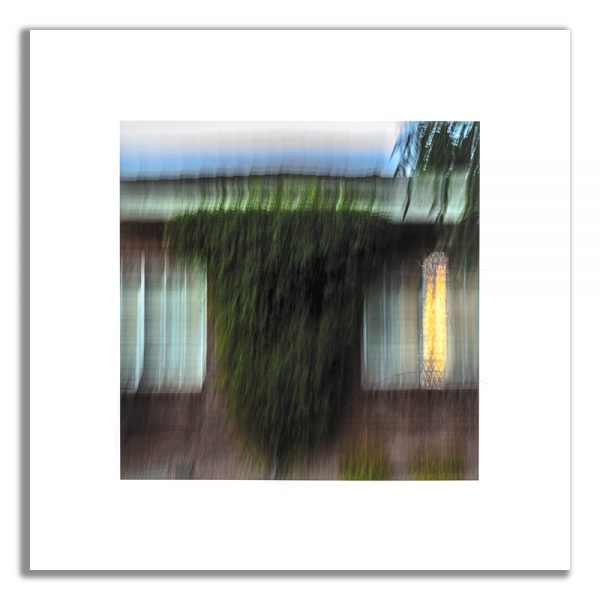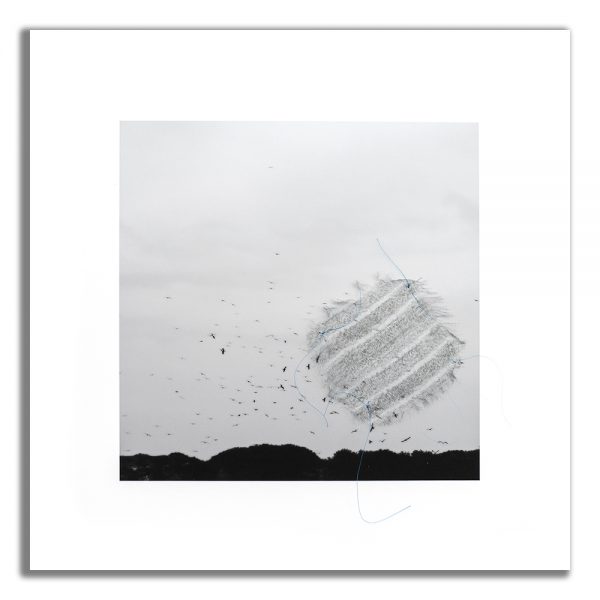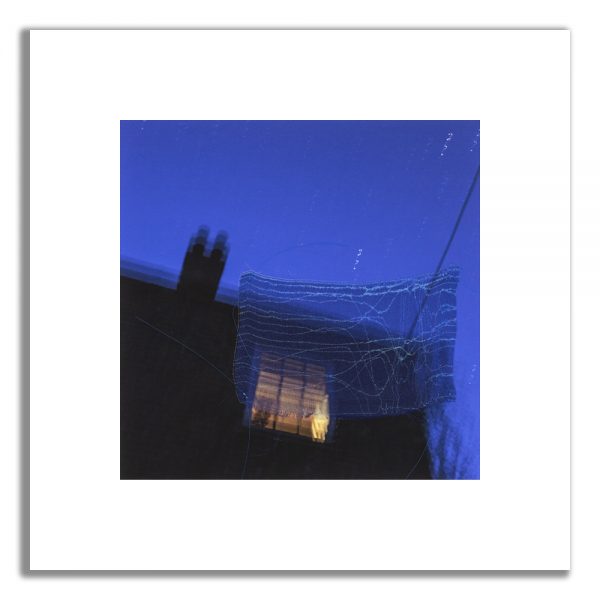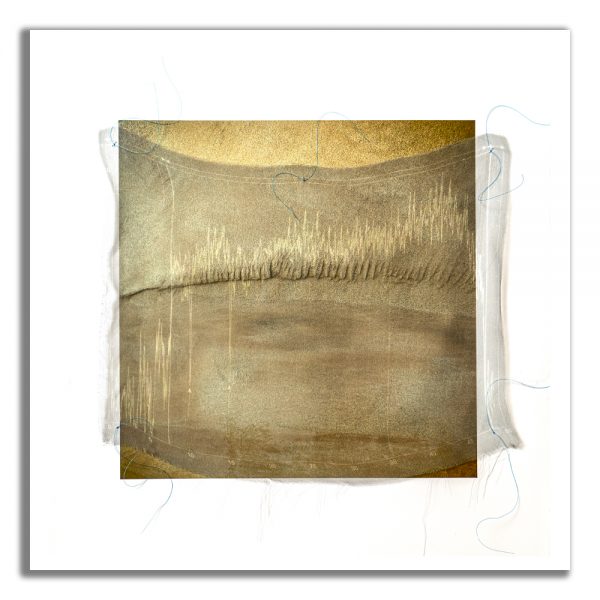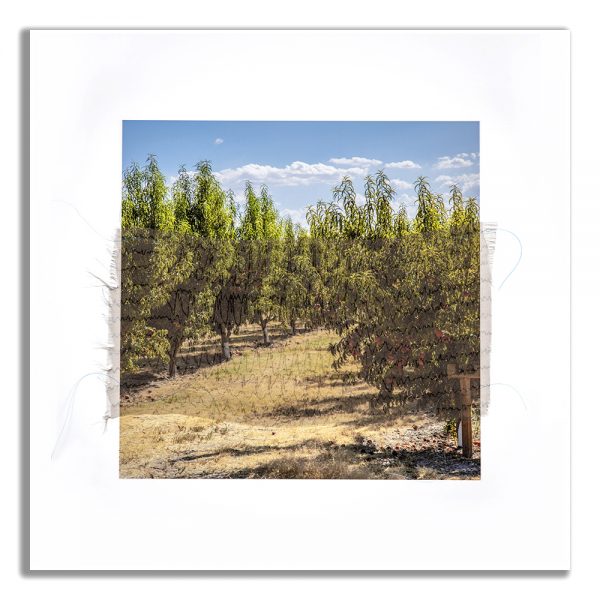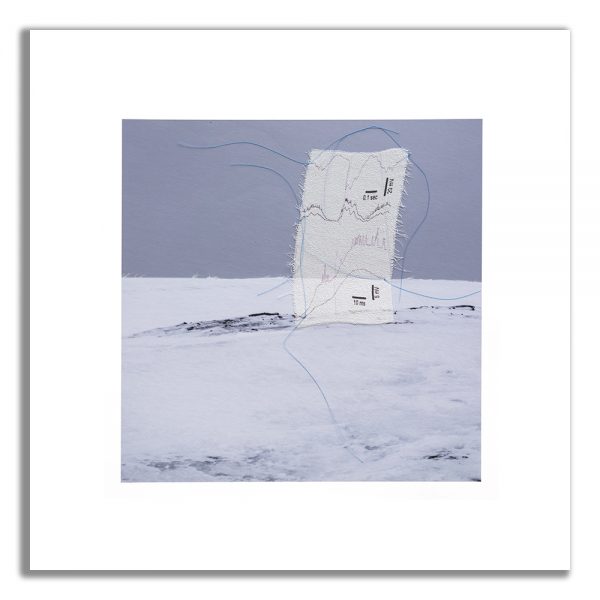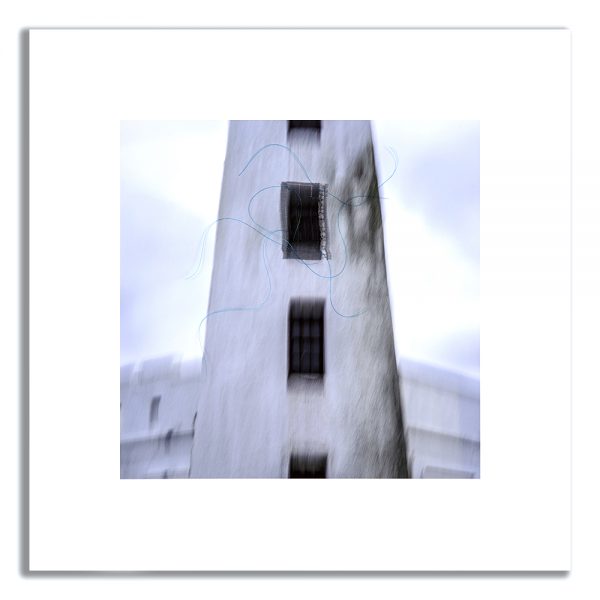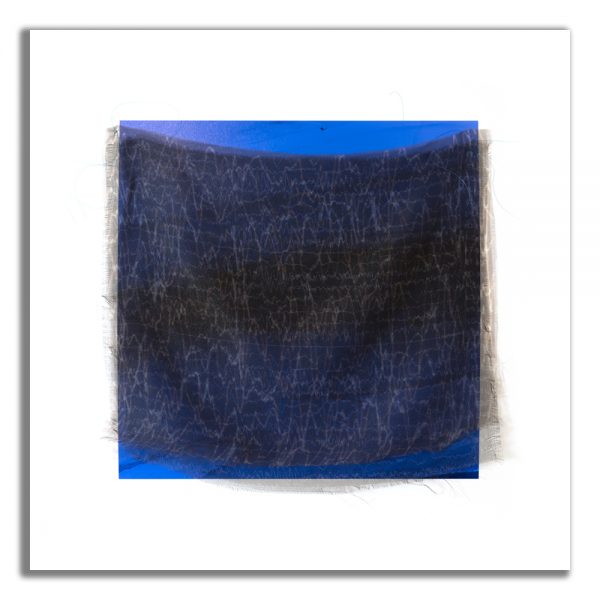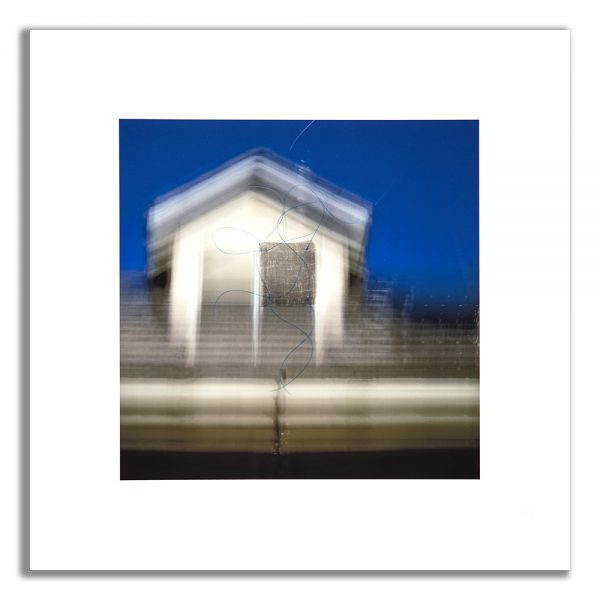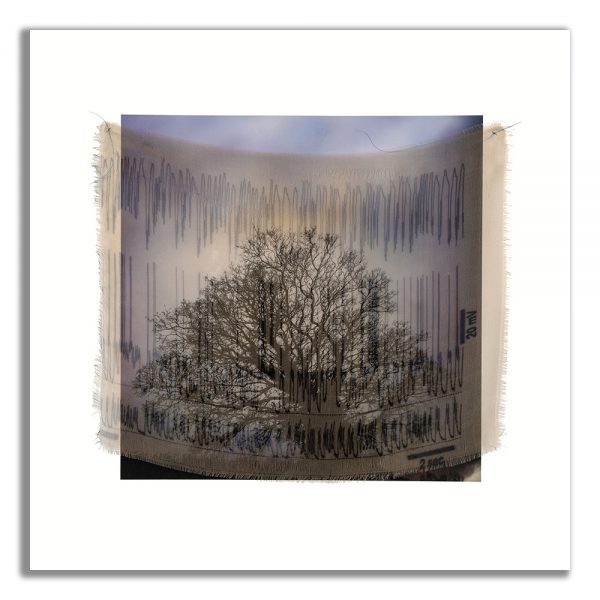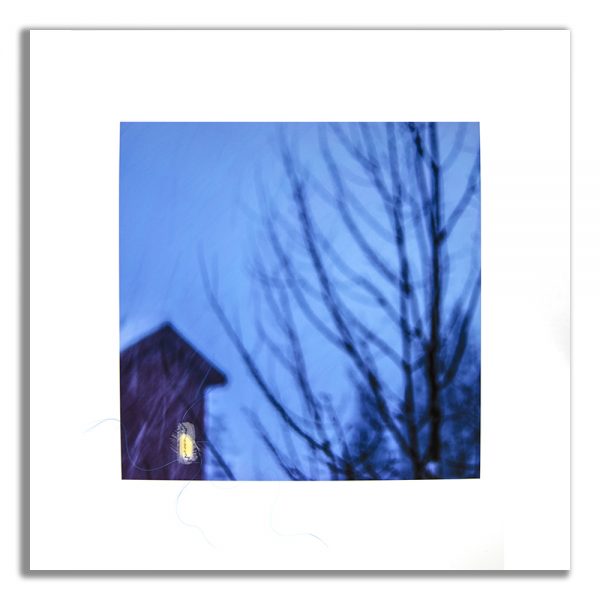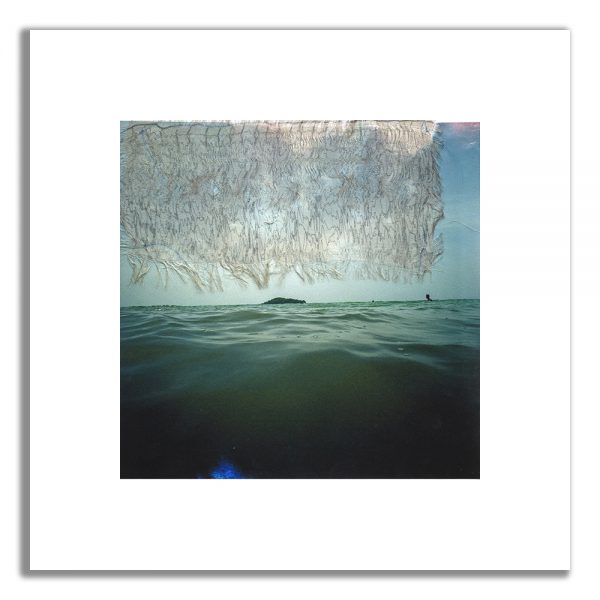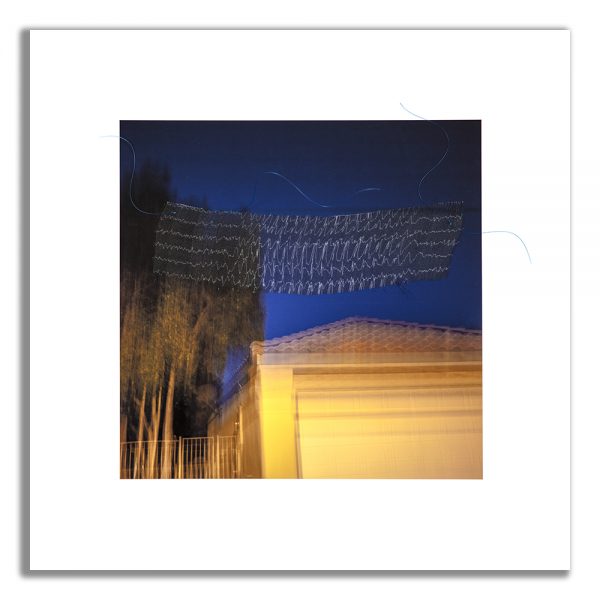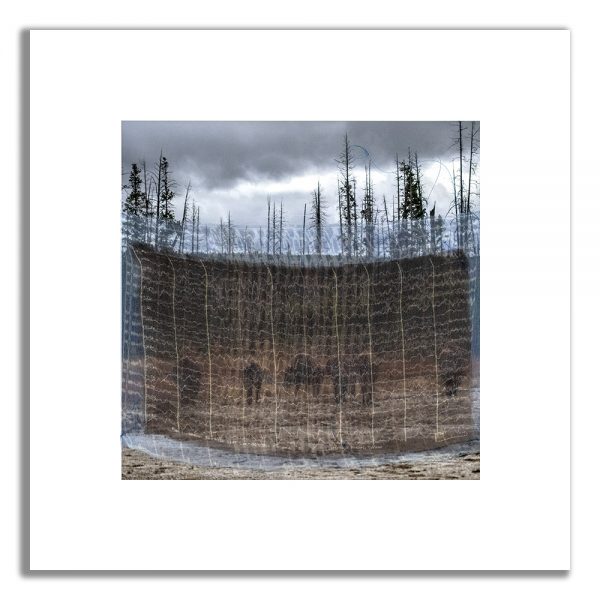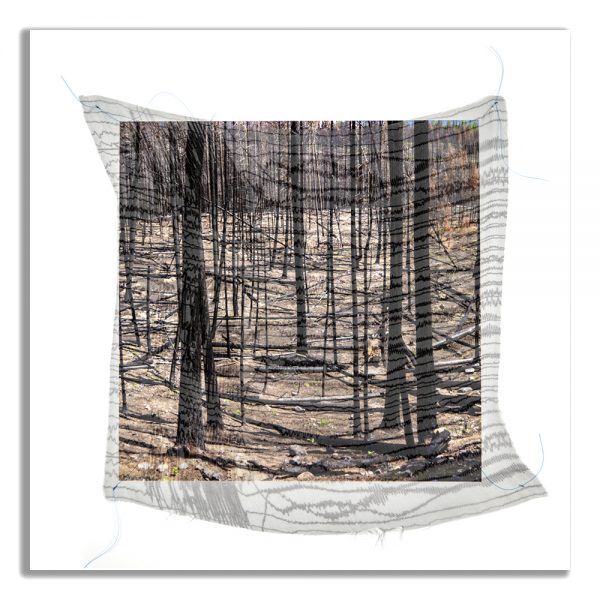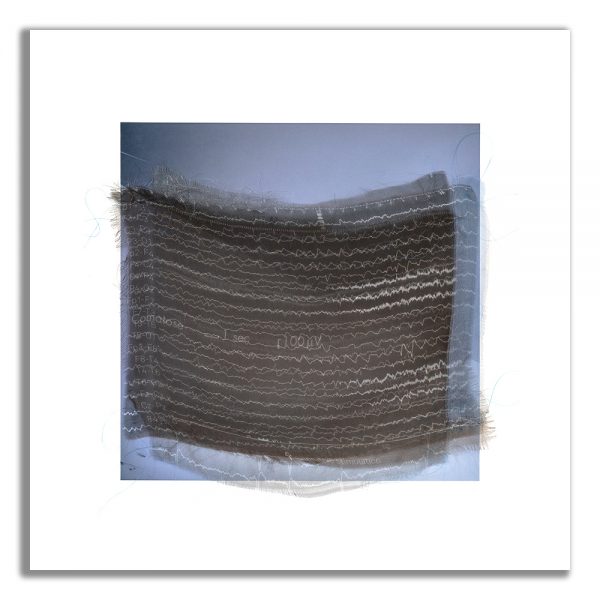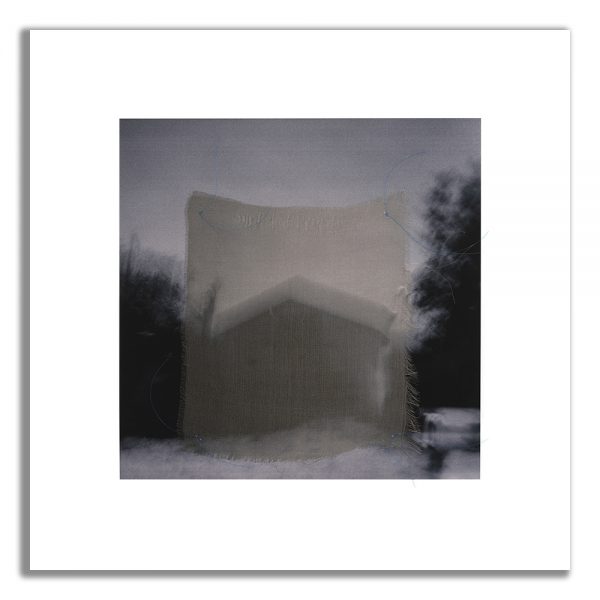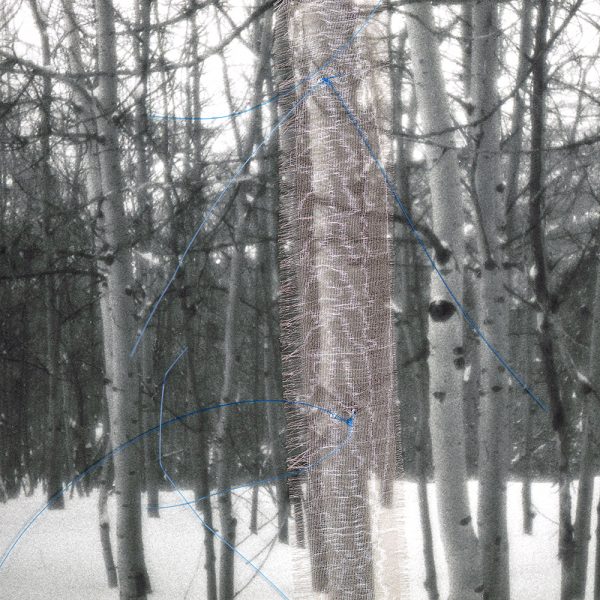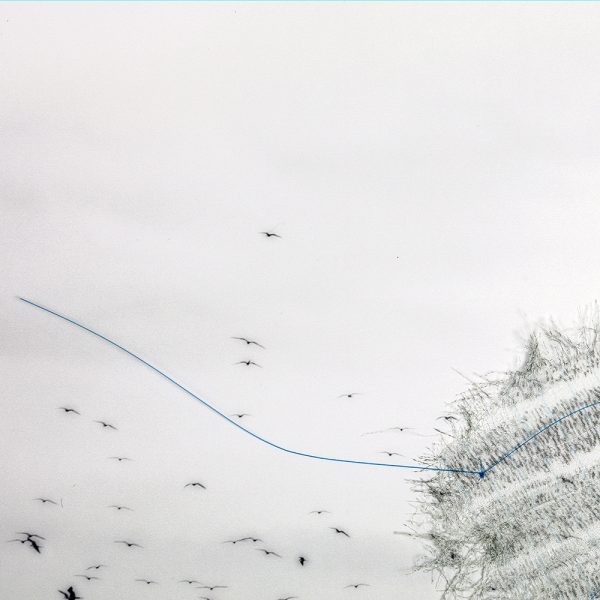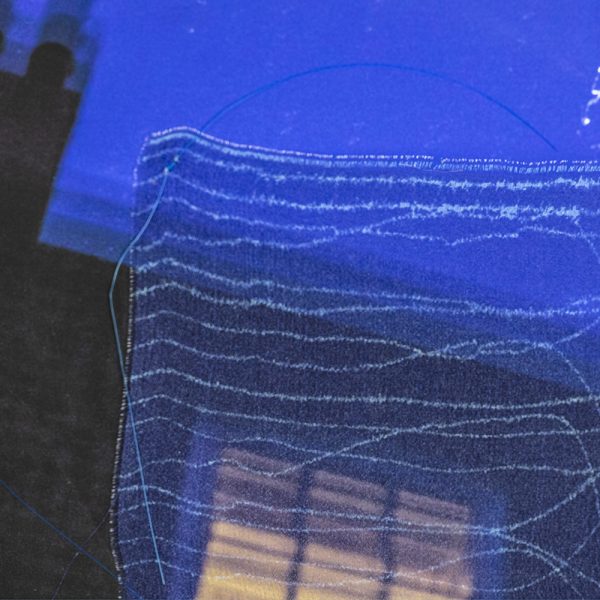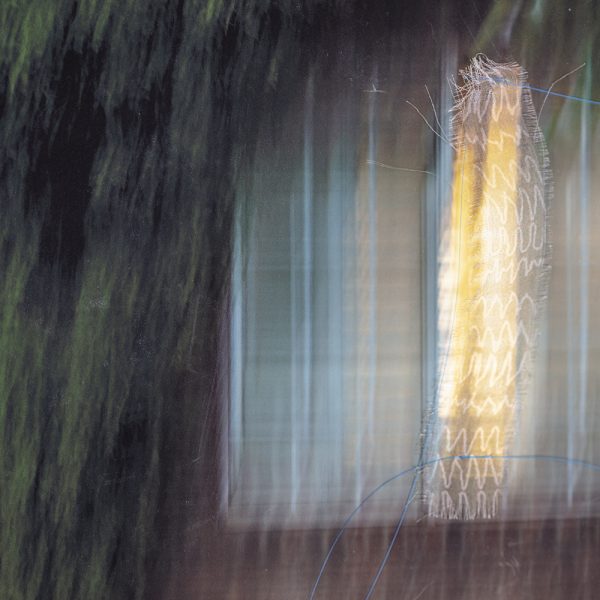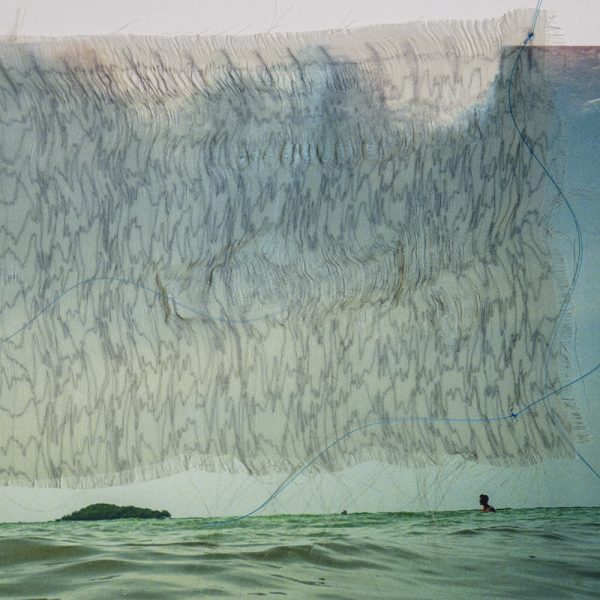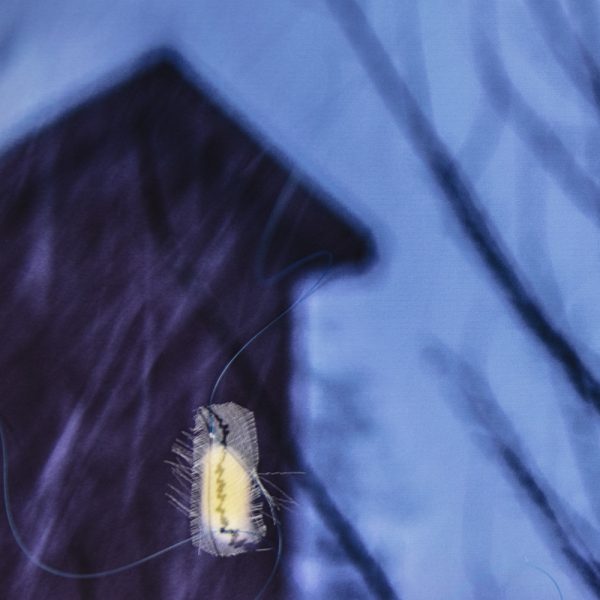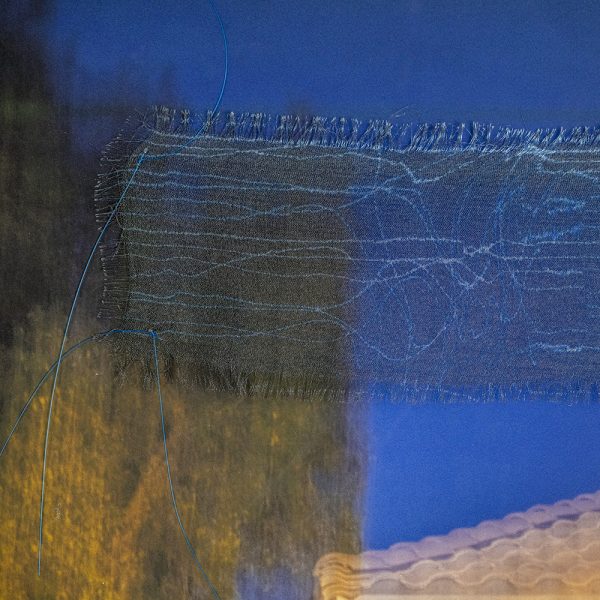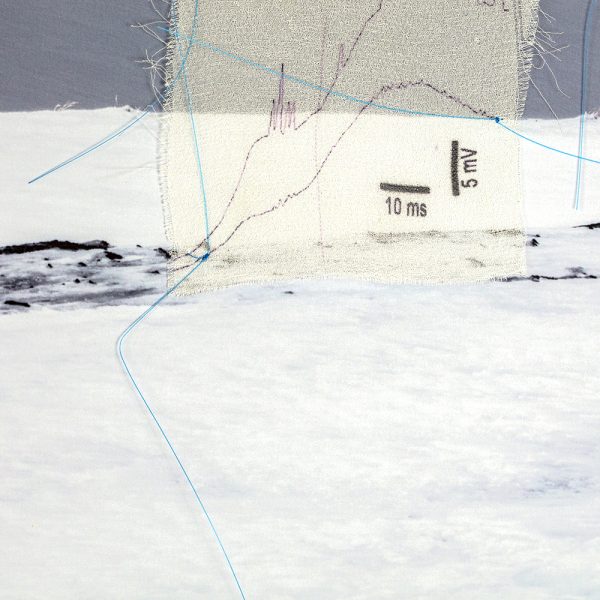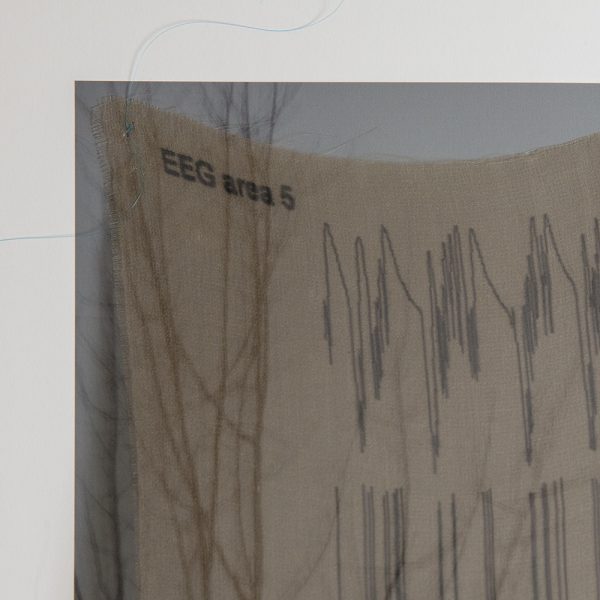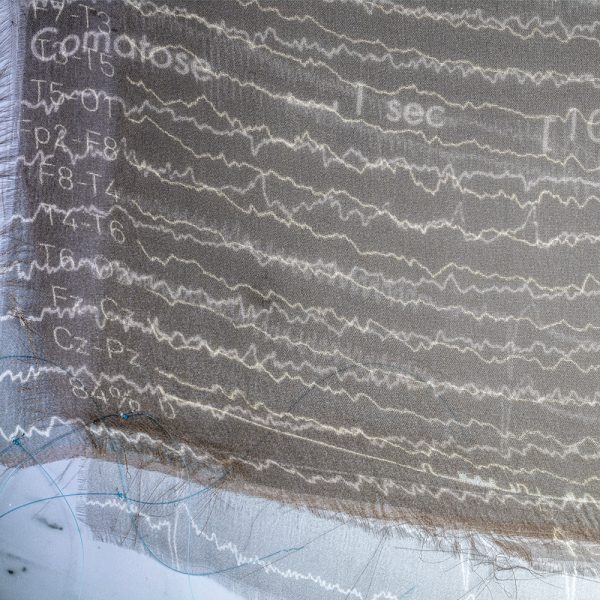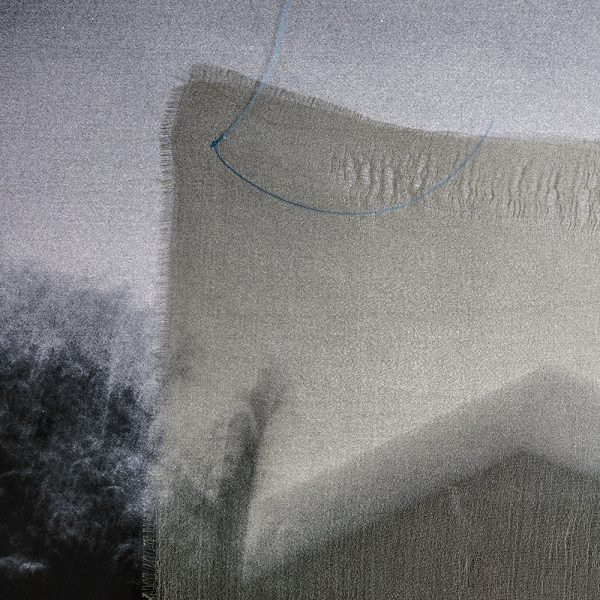 Envisioning the Veil (2017-19) investigates disturbances within the natural environment and discordance in human relationships. In this series, I create constructed photographs by physically connecting printed scientific data representing human thoughts and emotions in a distressed state with photographs representing places of safe refuge.
Visual waveforms derived from electrical brain activity are printed onto medical gauze and sewn directly onto the surface of photographs using medical suture thread. The gauze is imposed over photographs of places representing sanctuary within the natural world and home. Some photographs correlate directly to our current environmental crises, revealing places in the natural environment that have offered me a sense of personal sanctuary and which are now endangered. Other photographs consider the harms that occur in our internal worlds, considering home as a site of conflict and abuse.
To provide a representation of human thoughts and emotions, I utilize data output from electroencephalogram (EEG) testing used to analyze electrical activity of the human brain. The data is derived from file records of EEG testing of distressed brains as a visualization of the inconsistencies and aberrations of human thoughts and emotions.
Imposing the gauze over the landscapes references how we rely on our natural environment for sustenance and refuge, while paradoxically engaging in decisions and behaviors that are causing climate change, biodiversity loss, deforestation, air and water pollution, and depletion of essential resources that, in the end, will destroy us. Imposing the veils onto images of home references diverse psychological states that lie beyond control and reason, precipitating actions and events that plague our society.
I chose these materials (medical diagnostic data and tools associated with wounds and healing) in order to reference the human emotional responses of pain, loss and vulnerability; the damage and degradation of our planet and personal relationships; and the urgency with which we need to intervene to ensure our common survival.