I am a fine art photographer living and working in Las Vegas, Nevada. I make photographs and books and work with communities to educate and engage people in creative thinking that focuses within the broad arena of art and science.
In addition to my personal projects, I welcome creative commissions and artistic collaborations.
I look forward to hearing from you to discuss bringing an exhibition of my work and educational components to your community, acquiring fine prints, custom installations or licensing.
COLLABORATIONS:
I welcome the opportunity to collaborate with scientists, medical schools, hospitals, universities, visual artists and performers to investigate the intersections of art and science.
To contact me. please email linda@lindaalterwitz.com or use the form below.
If you would like to receive periodic updates about upcoming exhibition venues, lectures, and other events, Please subscribe below.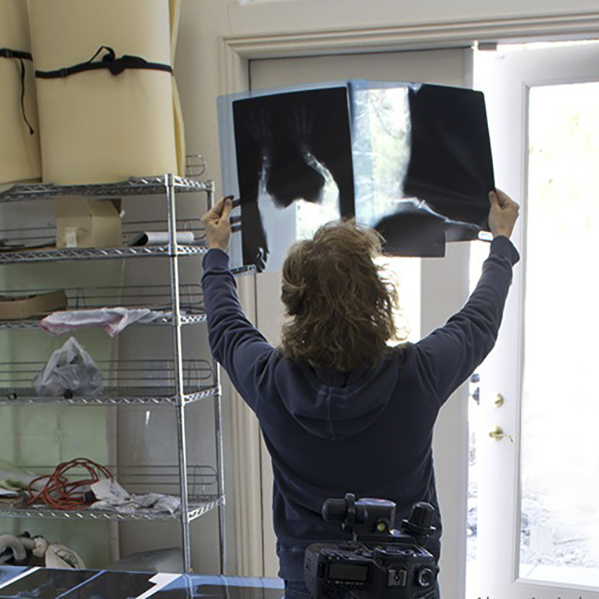 Linda Alterwitz in her studio, Las Vegas, Nevada