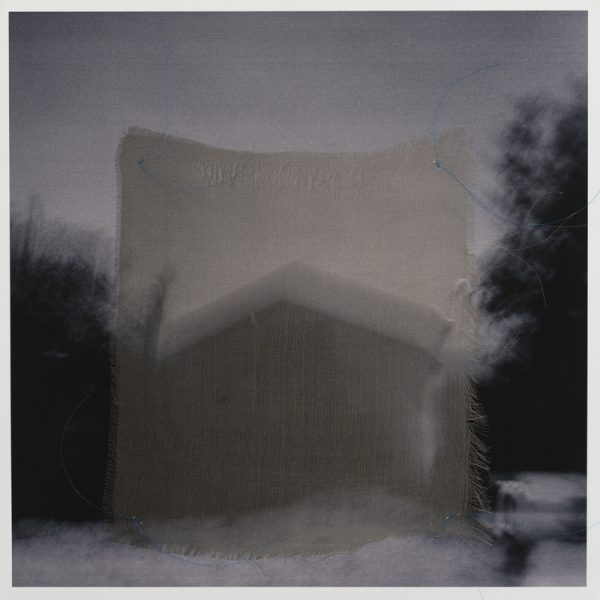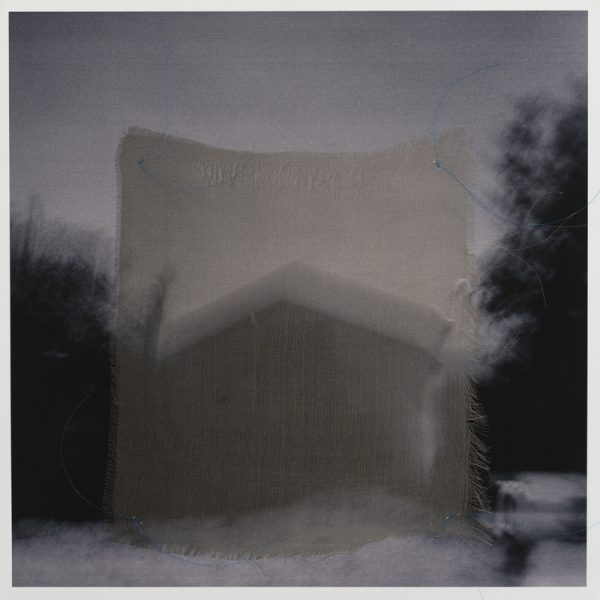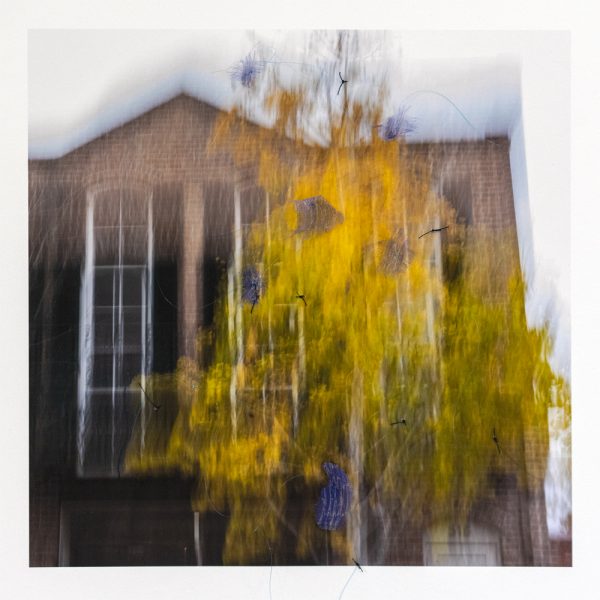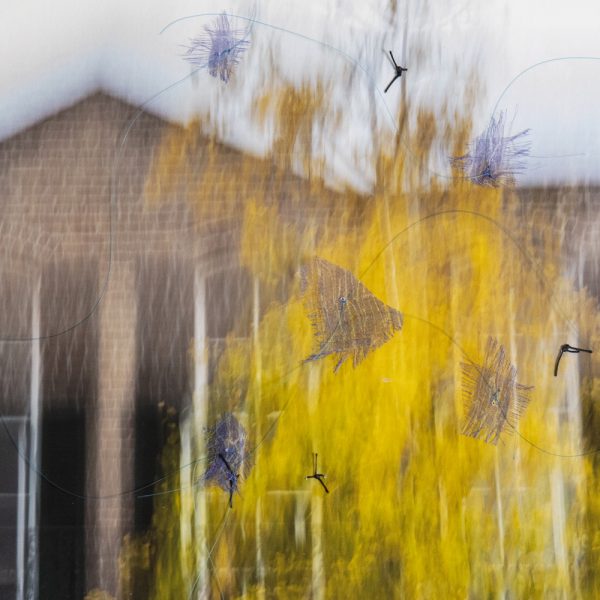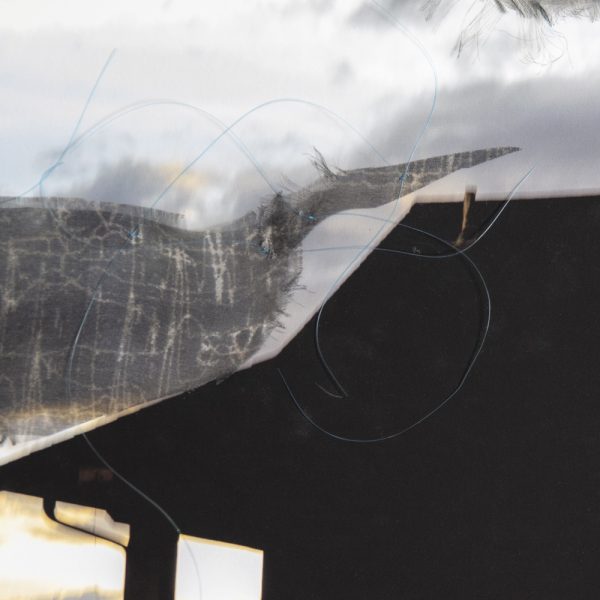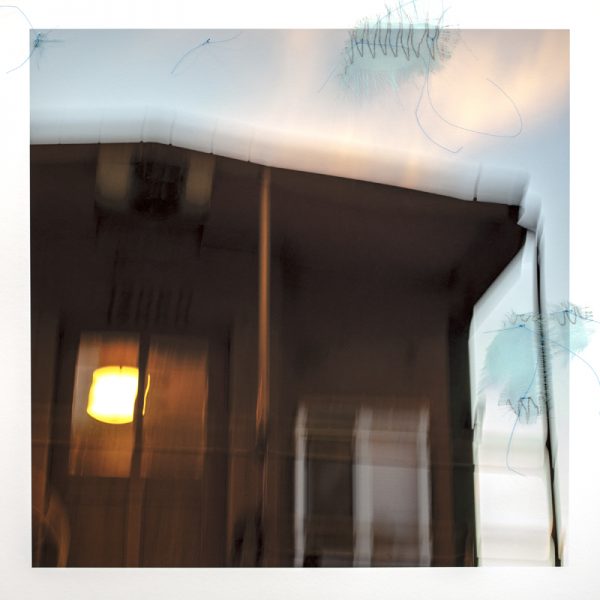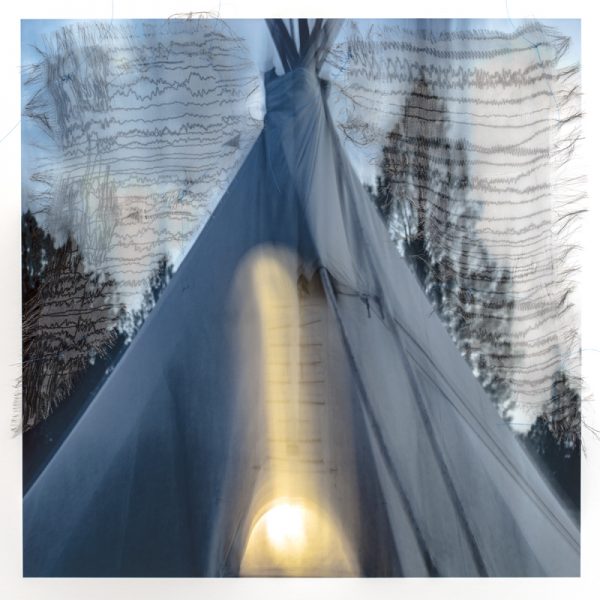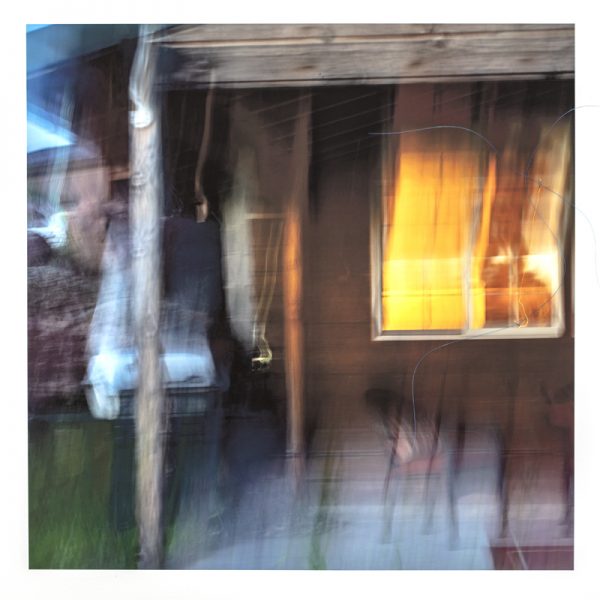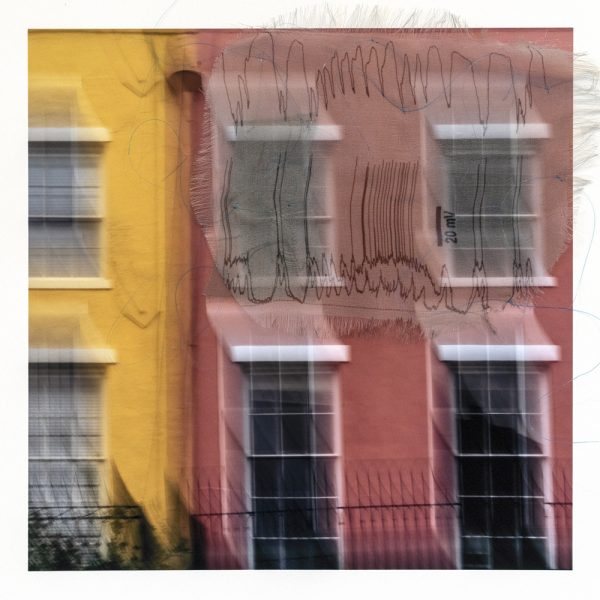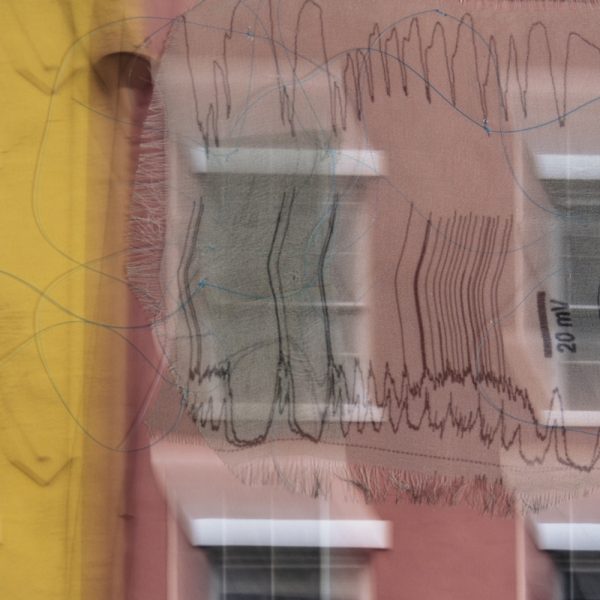 Created in response to emotional issues that lie beyond control and reason within our society, the photography series Home explores the complexity of the human psyche and its impact upon the core of our society,  the family unit.
The artworks from the series Home are constructed photographs. The components include archival pigments prints, printed cotton gauze and surgical suture thread. Alterwitz begins the creative process by capturing and printing photographs representing places where people live such as homes and apartments. She then prints appropriated data-driven patterns of distressed brain waves directly onto  delicate, semi-transparent gauze.  The data is collected using electroencephalogram  technology, a device which measures electric signals as linear waves that our brain makes during neural activities. Lastly, Alterwitz utilizes nylon monofilament, a medical grade suture thread, to physically sew the cloth to the photograph. The materials used in HOME echo pain, healing, vulnerability and protection, reflecting common grounds shared with the health of our society.
Whether abnormal behavior stems from addiction, depression or a multitude of the many other physiological or emotional factors, this project addresses a universal problem, one that is often times concealed, and revealed only within the silent confines of the home. The notion of home often is associated with feelings of protection, yet within these photographs, there exists a feeling of vulnerability. This juxtaposition gives pause to the myriad of horrific, unseen actions and events that plague our society.